---
Rožmberk Castle - the cradle of the "Lords of the Rose"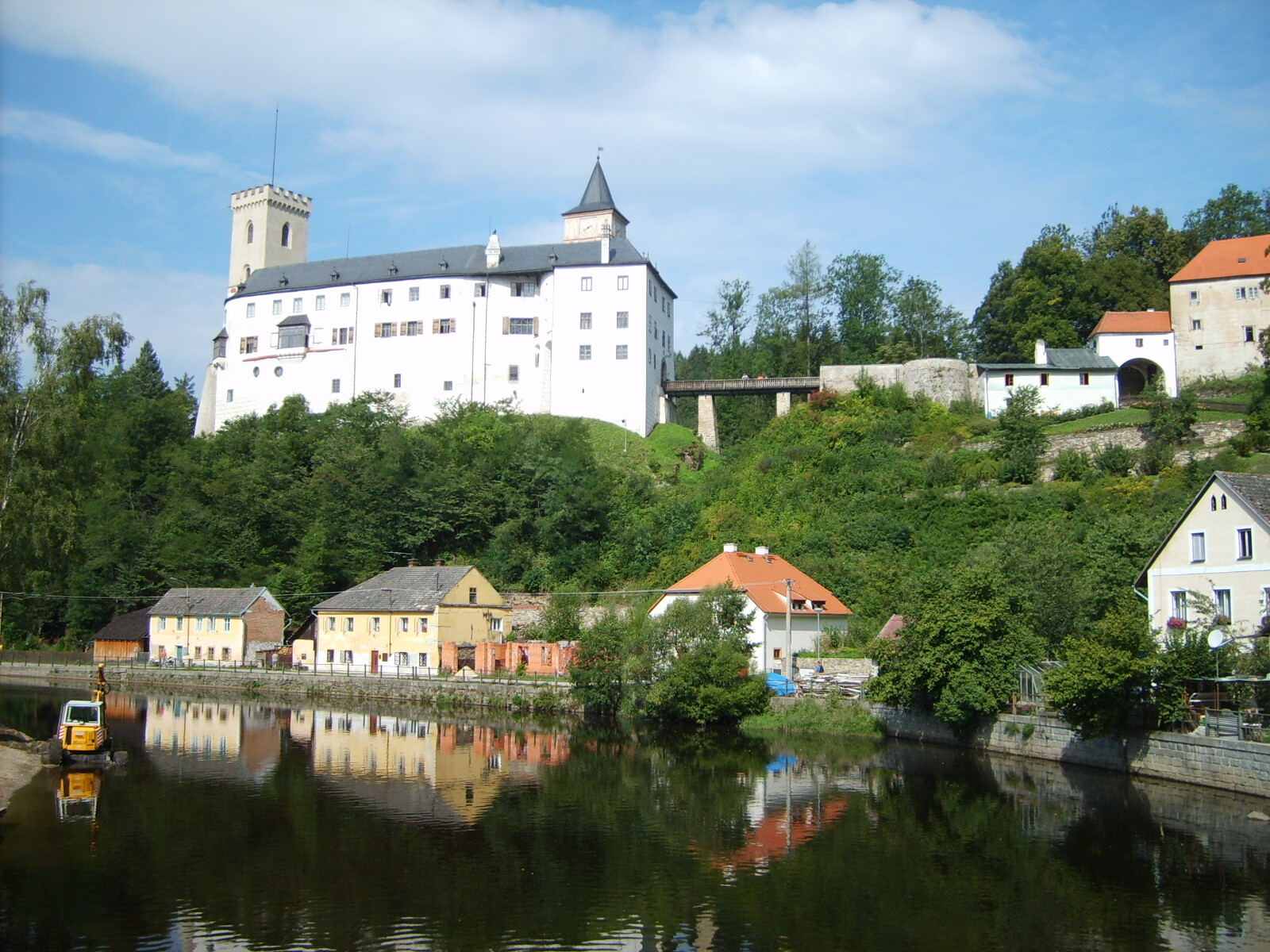 The original Gothic fortrees was gradually rebuilded during the Renaissance period and later in the 19th century within the "Tudor Gothic Passion" period. The last owners of the castle, the Buquoy family, transformed it into a museum open for the public, one of the first museums in the Bohemian land. The castle was nationalised after the end of World War II in 1945.
The Rožmberk castle, as well as its founder Vok of Rožmberk, was first mentioned in 1250. The original castle, known as Horní hrad (Upper Castle), consisted of a high tower known as the Jakobínka with corbelled ramparts and a palace. The structure was completely surrounded by castle walls with a moat. The castle became the administrative and economic centre of the family ´s estates. In 1302, when the Krumlov branch of the Vítkovci died out, Vok´s offspring inherited Český Krumlov Castle and they settled there permanently. After 1330 Jindřich of Rožmberk bulit the Dolní hrad (Lower Castle), which was defended by ramparts placed above the moat, which was cut through the neck of the rock. The Upper Castle burned down in 1522 and was never rebuilt.In 1597 - 1598 Petr Vok of Rožmberk bequeathed the castle and its estates to his nephew Johann Zrinsky of Seryn. Zrinski rebuilt the Lower Castle in the Renaissance style. When he died in 1612, the estates were inherited by Švamberks, relatives of the Rožmberks. But they soon lost the castle because all their estates were confiscated after the battle of the White Mountain by Emperor Ferdinand II, who gave it to the commander of the Imperial army, Charles Bonaventura de Longueval, Count of Buquoy, who played an important role in the suppression of the rebellion of the Czech Estates. The Buquoys, whose main residence was in Nové Hrady, repaired and altered their family seat (1840 - 1857), remodelling the building in the style of Romantic Neo-Gothic, and keeping it until 1945 when it was nationalised after the end of World War II.
---